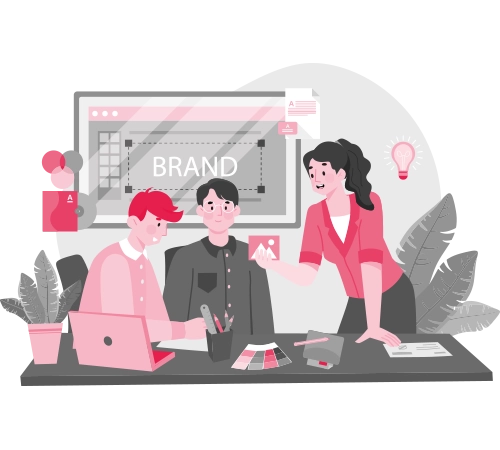 Your business deserves a great logo. You also need a place where your brand can shine online. Tell Sagentic Web Design about your project, your business or organization, and your design preferences.  Don't worry if you are not sure about what you want.  We can help you!
The web designers at Sagentic Web Design are masters of the latest trends, and they'll design a professional logo and website that will bring your brand to phones, tablets, computers, and printed media all over the world.
A great looking, professionally designed logo is key to building a successful business & essential to growing your brand. We are dedicated to delivering outstanding graphic design, web design and development, and logo design services.
With a passion for our work, we have been creating unique, customized designs that represent our clients' businesses and organizations since 2003. Our designs speak for themselves and are a testament to our expertise and commitment to quality.
Included in your final files are jpg, webp, png, psd, and most importantly, ai vector files. Vector files can be made to be the size of a skyscraper without losing quality, and are used by your print shop to print on whatever media you need.
Custom Logo Design Process
1
Designers Get Started
Based on the information we've collected from you, we start designing you the perfect brand for your business or organization.
2
Review the New or Refreshed Logo
We'll send you the design concept. Tell us what you like and give us feedback so we can make it even better.
3
Brand Yourself
After we have the perfect logo, now it is time to get it out there for the world to see. We'll help you accomplish that, too!
At Sagentic Web Design, we specialize in creating customized logos that perfectly represent businesses and organizations. We understand the importance of a strong brand and work closely with our clients to bring their vision to life, resulting in a professional and memorable impression.
Benefits of a Well-Designed Logo
A great, eye-catching logo provides numerous benefits for a business or non-profit organization, including:
Brand Recognition
A well-designed logo can be easily recognized and remembered, creating instant brand recognition and helping to establish brand identity.
Professional Image
A professional-looking logo can convey a level of credibility and trust, which is important for attracting and retaining customers and supporters.
Marketing Tool
A good logo can be used across all marketing materials, such as business cards, brochures, and websites, helping to reinforce brand awareness and messaging.
Unique Identity
A unique logo sets a business or organization apart from the competition and helps it stand out in a crowded marketplace.
Versatility
A good logo is versatile, working well in a variety of sizes, colors, and formats, making it an ideal tool for a wide range of marketing and branding applications.
Other Marketing Services